Services
Short Term: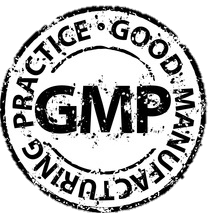 FDA and inspection readiness
Mid Term:
Analysis & establishment of compliant Q-Systems
Long Term & Sustainable:
Analysis & establishment of compliant Q-Systems and Q-Organisation
(change management)
About Us
GMPitt Consulting is specialized in consulting and executing GMP compliance and remediation programs in regulated pharmaceutical companies delivering products worldwide, specifically to EU and US. In addition we are designing in the compliance, qualification and validation strategy for new projects starting with the engineering phase or the preparation phase of the dossier and leading these projects.
The consulting and executing of complex organizational changes in the pharmaceutical industry applying advanced change management and leadership is our specialty.
Support in market release and education of QPs in Austria and Germany can be provided too.
Qualification
GMPitt Consulting Projects
FDA remediation
Regulatory dossier management
Change of QC methods and documentation
Preparation of dossiers (antibody/small chemicals)
Customer audits
Development of formulations and stability programs
Leading the compliance QA ad interim
Professional trainings and GMP education programs
Professional Experience
15 years pharmaceutical industry
Quality Assurance Systems
Change control, deviation, CAPA, validation, audits, training, GMP, GDP, QMR, product release
Regulatory Affairs
Negotiation with authorities (FDA, PEI, NIBSC, EDQM, EMEA, WHO, PMDA, NIID), preparation and submission of documents
Quality Management
TQM, ISO9001:2000
Quality Management Tools
6 Sigma, DMAIC, FMEA, technical problem solving, TQM
Technological Knowledge
Sterilisation techniques, aseptic filling, plasma fractionation, lyophilisation of proteins, process and cleaning validation, multiple batch processing, fully automate production of infusions, chemical and enzymatic analytics, technical analytics (HPLC, GC, MS, FTIR, CE)
Change Management
Team oriented implementation of optimized organisational structures and process orientation, SWOT analysis
Business Management Skill
Controlling, budget-, headcount-, process-, project- and supply chain management